The End Of Hogwarts, The End Of Wizardry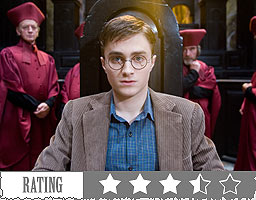 This is a very emotional moment sitting down and writing this blog entry on the end of wizardry. Like many others out there. I believe that wizardry actually existed in the past, but it was terminated by the misuse of certain practitioners, J.K. Rawlings was one of them.
I know that I was there too. It was and still is a very difficult subject to write about. It happened about a 1000 years ago in Britain during Merlin's time. There were clashes with Christian authorities and other magicians over these mystical arts and how they should be used.
In "The Order Of The Phoenix", this surfaces from the new headmistress, Ms Umbridge.
"Publicly villified, Harry becomes a symbol of everything that is presumed wrong with Hogwarts School of Witchcraft and Wizardry, and Ms. Umbridge is assigned to "calm things down."
Her methods include torture and various proclamations banning the use of magic, of assembly and of uttering "lies."
"If you use your powers foolishly, you will lose them". Basically, it was violation of this rule that caused the young wizards at Hogwarts to lose their powers.
Movie Review: The Order Of The Phoenix
The Sorcerer's Apprentice From The Disney Movie Fantasia
Posted by qualteam at 10:49 AM EDT
Updated: Friday, 13 July 2007 3:02 PM EDT