1000 Ways To Get Rid Of Dictators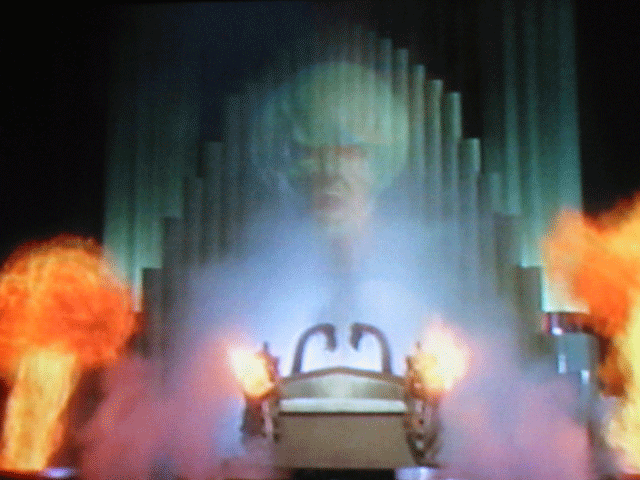 There's a TV show that I watch occasionally called "1000 Ways To Die". It focuses on unpleasant and stupid individuals who do themselves in by accidents that could have been prevented. There's dark humor about these deaths that are summed up in the last pictures of the victims.
Personally, I'd like to see a new reality show called "1000 Ways To Depose Dictators". With the financial problems of the U.S. and NATO, I can't see any nation providing the leadership and funds to make Earth "A Dictator Freezone".
This means that the heavy lifting on this project would go to powerful spirits who desire a world free from oppressive tryants and murderers. The volunteers would be members of "The Dictator Removal Team".
Out of the 1000 ways to get rid of dictators, here are my top ten:
A toilet seat falls from the sky onto the head of a dictator.
The dictator suffers from spontaneous human combustion in his bedroom. The only thing left of him is a foot near a bucket.
The dictator is abducted by aliens or disappears mysteriously. Maybe, he ends up in Area 51.
The dictator's head blows up while giving a press conference. This becomes the number one YouTube video of all time.
The dictator is attacked and eaten by a member of "The Living Dead". This event inspires a blockbuster Hollywood horror movie.
The dictator says "If this isn't true may I be struck by lightening". Suddenly, a bolt of lightening come out of the sky and fries him.
The dictator decides he wants to be the greatest Elvis impersonator of all time, so he leaves the country dressed like Elvis.
The dictator is magically changed into a huge penis while with his wife or wifes. The women panic and start screaming which leads to regime change.
The dictator does an imitation of Curly of the Three Stooges while having a heart attack.
The dictator starts doing really bad impressions of Daffy Duck, Porky Pig, Bugs Bunny and Elmer Fludd. This leads to a period of rest and treatment in the Mayo clinic.
The above doesn't cost governments hundreds of billions of dollars or thousands of lives.
Posted by qualteam at 10:59 PM EDT
Updated: Friday, 8 April 2011 12:30 AM EDT