Turning The U.S.Housing Market Around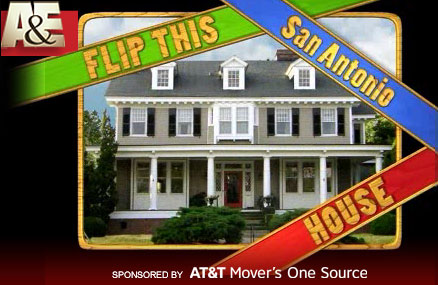 For anyone buying or selling a house in the United States, "Flip This House" should be required viewing. In today's marketplace, the value of a house doesn't appreciate naturally, it happens with blood, sweat and a fair amount of cash.
Armando Montelongo is the star of the show and he handles his clients with tough love, a tight budget and gritty determination.
The episode that I saw yesterday, really left an impression in my mind. This couple bought a crummy house for $92,000.This was $50,000 more than it was worth. It was dirty, the walls were cracked, it was rat infested, the plumbing didn't work, a room was off center, etc. etc.
Armando had to kick of the butt of the husband to get the garage cleaned up and get other work done on time.
It wasn't an easy job and Armando swore a lot which resulted in more money for the couple's renovations.
At first, the couple wanted to sell the house for the original cash value, but after two weeks of all out renovating, they developed "Pride Of Ownership" and decided to keep it.
The house was independently appraised for $125,000 which was better than expected.
There's no easy journey to a value added product like a restored house. It requires a vision by the owners and mortgage lenders to make it happen.
Posted by qualteam at 10:58 PM EDT
Updated: Sunday, 20 July 2008 11:08 PM EDT