What's Going To Happen To Harry Potter?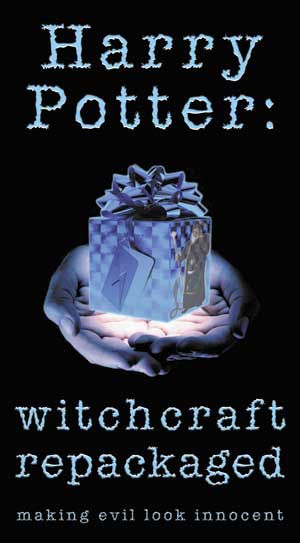 In the past, witchcraft and wizardry had its enemies mostly in the Christian religion. The reasons for this could have been misunderstandings, jealousies, turf wars, etc. With great power comes great responsibility and the wizards of long ago didn't have it at the time.
Someone like Harry Potter and his "Order of the Phoenix" could eventually defeat roque wizards like Lord Voldemort and his "Death-Eaters", but wait a minute, wasn't there another adversary that resembled an inquisitor of old, headmistress, Ms Umbridge? Would Hogwarts be taken over by Christian Fundamentalists as was the case in an earlier witchcraft/wizard school?
What happened to the wizards in this school? They were tried and found guilty of blasphemy, heresy and witchcraft. They were not only executed, but the memories of being a wizard/witch were purged from their minds except for J.R. Rawlings who now writes about her life as a wizard.
Sometimes one's biggest enemies aren't obvious because deception can play a large role in the machinations of evil.
Posted by qualteam at 10:49 PM EDT
Updated: Sunday, 15 July 2007 11:46 PM EDT