Upping The Ante On "The Corporate Team Incentive"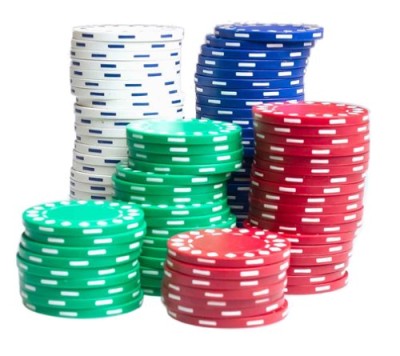 As you know, the Corporate Team Incentive is Canada Post's bonus program that CUPW reluctantly accepted.
While I may be a sentient child of the universe, I'm still a postie with a large mortgage. My wife and I need extra money if we're both going to retire comfortably.
Lets face facts, the overtime at TEO has been cut back substantially and my wife is working at a job that pays a lot less than the last one.
We're not in a position where we can coast to retirement and smell the roses. I believe the Corporate Team Incentive has to improve in order for it to pay well. I sent these suggestions to CPC president, Moya Green, to put more punch into Canada Post's bonus program.
"In order to increase individual participation in the CTI bonus system. Basically, this program should involve the following:

1. Section and Facility competition on CTI targets on a weekly, monthly and quarterly basis.
2. Exchange Offices, Special Products, Pubs and Ads etc. would be in competition to win against other similiar sections throughout Canada in "The CTI Top Post Office Facility Game."
3. Prizes would be given to the number one team in each area of the competition on a weekly, monthly and quarterly basis.
The ultimate prize would be a CTI percentage that shoots out the roof.
4. Prizes could desirable things like restaurant coupons, tickets to sporting events, and discount coupons at Future Shop, etc.
A cup and a banquet could given to the best sections and facilities of the year.
5. Prizes could be given for perfect individual attendance in a year as well. These would be given out at the same banquet, of course.
In the eighties, I belonged to an organization that had a game/competition going that involved all of its offices around the planet. Productivity and statistics were raised to new heights during that time. It was lots of fun to participate in and to contribute with highter stats of one's own.

Being "number one" is like winning the Stanley Cup. One has bragging rights for the year.

As former Green Bay packer coach, Vince Lombardi one said: "Winning isn't everything. It's the only thing."
I don't have enough money to gamble properly and my writing career hasn't taken off yet. I'm just playing this hand for the most I can get out of it.
More Stuff On The Corporate Team Incentive Program
Posted by qualteam at 11:40 PM EDT
Updated: Tuesday, 10 July 2007 10:43 PM EDT