Rays Of Shunshine In 2008 For The Global Economy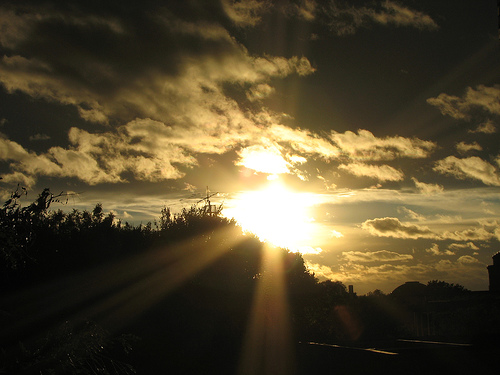 The U.S. Housing Bubble has burst and housing is becoming more affordable to lower income workers (with good credit).
Multinationals on the Dow like "Johnson and Johnson" "Coca Cola" and "General Electric" are doing well internationally because of a lower American dollar.
Millions of speculators have lost billions of dollars moving in out of global markets over the last six months. Kiss the "Get Rich Quick Hustlers" goodbye.
Green techology companies are the fastest growing businesses in the world.
There's a strong possibility that a democratic president and a democractic congress will intervene to soften the effects of a recession or slowdown.
Millions of delinquent debtors will receive credit counselling from social agencies in many states.
Thousands of bankers and financiers in the U.S. and the world will receive a crash course on "Risk Management 101".
The stock markets of North America are coming under the control of experienced investors rather than erratic speculators.
The Olympics in China this year will not only bring athletes of the world together, but deal making business leaders as well.
The Federal Reserve will lower interest rates quicker in 2008.
The TD Bank of Canada will be used as a example of good banking and investing policies.
More and more banks will get into "microfinancing" which helps small time entrepreneurs. This is also a job creator.
More Opportunities For Investing In Green Technology

Big Time Operator
Posted by qualteam at 5:34 PM EST
Updated: Thursday, 24 January 2008 2:59 PM EST