The Fun Side Of The Credit Crunch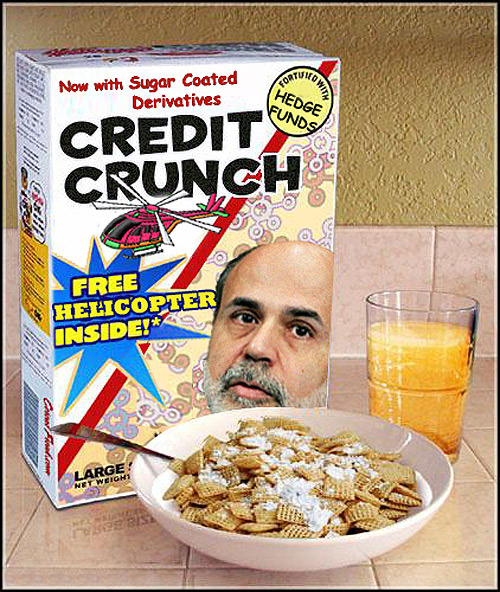 Buy U.S. Subprime Beef. It's cheaper than you think.

Try ABCP Toilet Paper. It's guaranteed by The Federal Reserve.

Many U.S. mortgage officers are now in Canada working for The Canadian Imperial Bank of Commerce. Their job is to shred sensitive documents.

The biggest garage sale in U.S. history is starting now in used bank stocks and foreclosed houses.

Zimbabwe may run out of paper to print more money, but the Fed, definitely, will not.

Your home may be worth...less than you think.

"When you (i.e. loan manager) reset my mortgage, I'll reset your teeth."

Be thankful that financials are less than 5% of the Dow.
Posted by qualteam at 10:12 PM EDT
Updated: Saturday, 19 July 2008 1:59 PM EDT