Blue Chip Companies With Many International Customers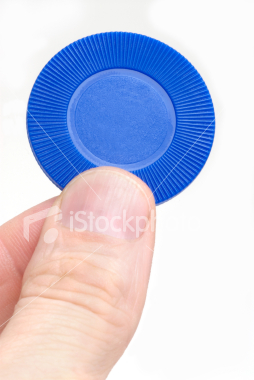 Sure green stocks are really sexy these days, but how can you separate the winners from the losers? No doubt, green companies will become the next big bubble on the worlds' stock markets.
In the short term, there will probably be a flight to quality blue chip stocks by smart investors. The speculators can chase can chase gold and energy securities until the cows come home. Who wants to be another crazy in crazy sectors?
Here are my top ten old economy stocks with international exposure that I believe will do well in 2008. They are based in Canada and the United States:
General Electric Co. ($34.37): It now derives 50 per cent of its sales of power-station generators, locomotives, lighting supplies and medical equipment from outside its home market.
Caterpillar Inc. ($69.95): Despite its exposure to the troubled U.S. construction market, it is forecasting a rise in 2008 profits of 5 per cent to 15 per cent. Offshore orders for its heavy equipment, accounting for half its total sales, have more than compensated for softer sales growth at home.
Potash Corp. of Saskatchewan Inc. ($149.35): It's the world's largest potash supplier, accounting for roughly 15 per cent of global production. Increasingly, its output of fertilizers and related feed products is shifting to developing-world markets where rising incomes are bringing agricultural self-sufficiency within reach.
Coca-Cola Co. ($58.76): The cola giant, which once insisted on peddling only Coke abroad, has learned humility in recent years, building market share in the Pacific Rim and South Asia by reformulating its soft drinks and juice products to local tastes, and acquiring dominant local beverage brands.
International Business Machines Corp. ($106.16): It generated 65 per cent of fourth-quarter 2007 sales from outside its homeland and retains its near-monopoly on mainframe computers. These are much in demand from emerging-economy governments and corporations upgrading their computer networks. Lucrative contracts to service its equipment will further entrench IBM in its newest markets.
Bank of Nova Scotia ($47.38 Canadian): The most international of Canada's Big Five banks. It operates in more than 40 countries outside Canada and the U.S. Over the past five years, BNS stock has outperformed all but Toronto Dominion Bank.
Procter & Gamble Co. ($66.30): It long ago transplanted its vaunted marketing prowess overseas, and currently is threatening to push long-established rival Unilever PLC to the margins in the booming Indian market.
Whirlpool Corp. ($88.49): The world's largest appliance maker (Maytag, KitchenAid, Amana, Jenn-Air), which we think of as a "household infrastructure" firm, enjoyed a 2007 payoff from its assiduous studies of how consumers in Mumbai, Singapore and Rio de Janeiro use its products. (For instance, washing machines are stored in the small kitchens of Russian and Central European households, and must be small enough to tuck under the kitchen counter.) In 2007, healthy overseas growth compensated for the weakening North American demand.
United Technologies Corp. ($71.53): It's the world leader in elevators (Otis) and air conditioners (Carrier), and with big stakes in aircraft engines (Pratt & Whitney) and helicopters (Sikorsky), is a low-key infrastructure supplier with outsized performance, including a stock that bested the S&P 500 by a 2-to-1 ratio over the past five years, and boosted profits by 91 per cent during that time. UTC is largely insulated from the North America consumer economy, and its rising offshore profits have compensated for the U.S. housing meltdown.
Bombardier Inc. ($5.53): As the world's largest rail-equipment maker, it supplies streetcars to Brussels and monorails in Asia. And the former stock-market darling, still recovering from the 2001-02 recession, continues to fatten its order book for private planes, despite the U.S. downturn, thanks to the recent proliferation of Russian and Asian tycoons.
In days gone past, experts in "new technology" were sometimes very wrong. Are you aware that Thomas Edison fought with Nicola Tesla over how electricity should be produced, "Direct Current Versus Alternating Current"?
Nicola Tesla won and the alternating current has lighted our homes and ran our appliances for the last hundred years.
Posted by qualteam at 10:16 PM EST
Updated: Sunday, 24 February 2008 10:49 AM EST