The Graceworld Restoration Project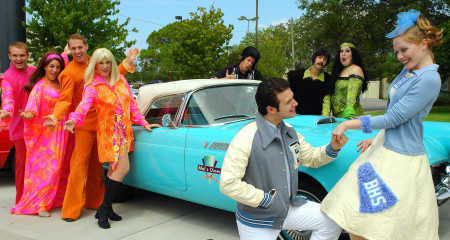 Graceworld was a civilization much like Earth, it had developed to point where it looked much like the world in the 1950s and 60s which included basic rock and roll (i.e. oldies).
Unfortunately, some disaster happened to Graceworld which made it uninhabitable for any life form.
The Brotherhood contacted Graceworld about 200 years ago and found the planet teeming with spirits who were stuck in ancient memories of the events before the disaster occurred.
Our job was to separate the spirits from their past and use "thought-energy convertors" to materialize forms and objects so they could be identified and used.
Like the photo above, parts of the civilization were restored to what they once were.
It is likely that many of Graceworld's spirits were transported to Earth over the last hundred years and now form the generations which were raised on rock and roll.
If you have any recollection of these events, please contact me.

Music Playlist at MixPod.com
Posted by qualteam at 9:46 PM EDT
Updated: Wednesday, 11 March 2009 11:35 PM EDT