A Vision Of Christmas World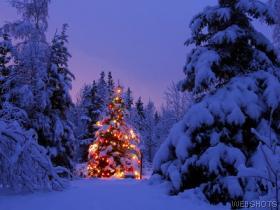 The first heaven of Jesus Christ was created from the hopes of dreams of children. Children have an incredible perception of a world where peace, magic and Santa Claus exists. To an adult population, this intuitive sense of an eternal reality is trivialized as mere fantasy. Yet the Christmas traditions of gifts, lights, carols and magical elves endure like none other.

The desire of most of us is to create a world where "Peace On Earth And Good Will Towards Man", actually exists. That place isn't present time Earth but it's the first heaven of Christ. We contact some part of it at Christmas time each year.

Posted by qualteam at 10:34 PM EST
Updated: Tuesday, 23 December 2003 12:21 PM EST