Major Issues Were Avoided By J.K. Rowlings And Harry Potter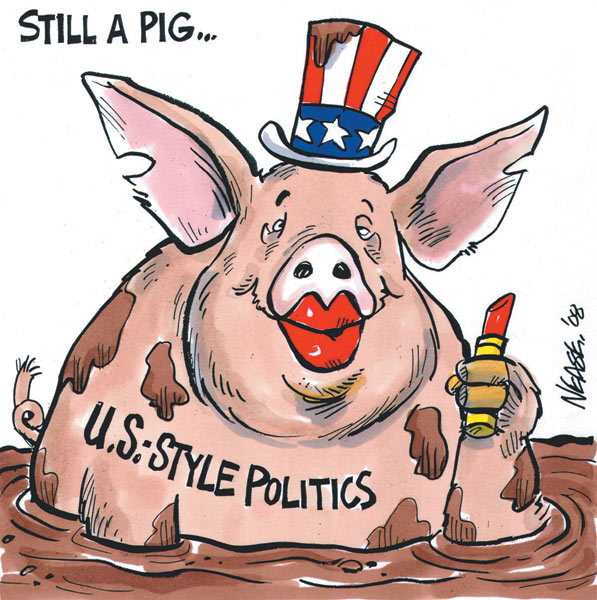 I have just finished reading some of the reviews for "Deathly Hallows." It really is a "Western" set in the magical world of Hogwarts and Harry Potterland. Basically, the good guys fought against the bad guys and the good guys won. The melodramatic formula holds true with superheroes, gunslingers and teenage wizards. The issues relating to the deceptiveness of evil, the antagonism of religious sects to witchcraft and the disenfranchisement of muggles wasn't addressed. Particularly, this could be stated this way:
It is true that many muggles don't believe in magic or withcraft, however there are many who believe in magic and who want to become wizards as "The Harry Potter Franchise" proved. Unfortunately, they are banned from entering Hogwarts because they don't have a magical relative.
Unlike Darth Vader or Lex Luther, there's no subtlety to Voldemort. Somewhere along the line, he flunked out of "Deception 101 in Black Magic". He appears to be a maniac on the loose who isn't playing with a full deck or a full soul.
Rightly or wrongly, many fundamental religious groups fought Harry Potter and wizardry because "innocence masks evil". Their stand was biblically based because the Bible states "Thou shall not suffer a witch to live". In Harry Potter's world, these people don't exist.
I can't swallow the ideal that magical powers are generically inherited rather than developed. If that was the case, most of us would be doomed to be unmagical.
There's no historical connection between historical witchcraft (17th century and earlier) and Hogwart's witchcraft (20th and 21th century).
Harry Potter never seemed to have problems with "altered realities" or "weakened powers".
He wasn't able to help Conrad Black, but that's ok. Magicians have limits on their powers.
Posted by qualteam at 11:36 PM EDT
Updated: Sunday, 22 July 2007 6:53 PM EDT