My Top Two For Canadian Idol 2007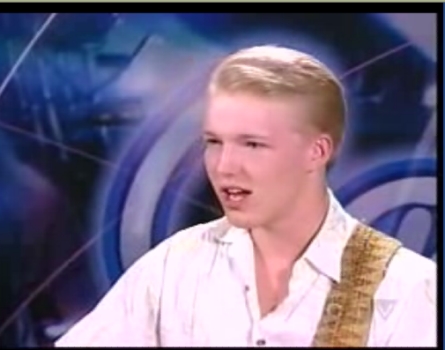 I believe the two Idol contestants in the finale will be Jaydee Bixby and Martha Joy.
Jaydee is a throwback to the rock and roll idols of the 50s like Elvis Presley, Bobby Darin and Jerry Lee Lewis. The highest compliment you could give an artist these days is that he looks and sounds like an original from the 1950s.
Jaydee has the voice and the looks, but he doesn't have the moves yet. But do we really want another Taylor Hicks?
There is an outside chance that Jaydee is the reincarnation of Elvis. He definitely has that "ah shucks, I'm just country boy" appeal about him.
Martha Joy has the looks, voice and the uncanny nack of chosing the right song that suits her performing style.
There are other good performers in this group, but the two above are the most memorable so far. Who do you like?
Conway Twitty (not Bobby Darin) wrote and sang "It's Only Make Believe". He later went on to stardom as a country singer.

Follow That Dream/Elvis Presley
P.S. I'd like to thank all the visitors to my blog, especially, those from Facebook. A record 40 unique hits were recorded on my hit counter yesterday. I usually get only 7 to 8 visitors a day.
Posted by qualteam at 10:52 AM EDT
Updated: Thursday, 19 July 2007 11:27 AM EDT