An Excellent Retirement Project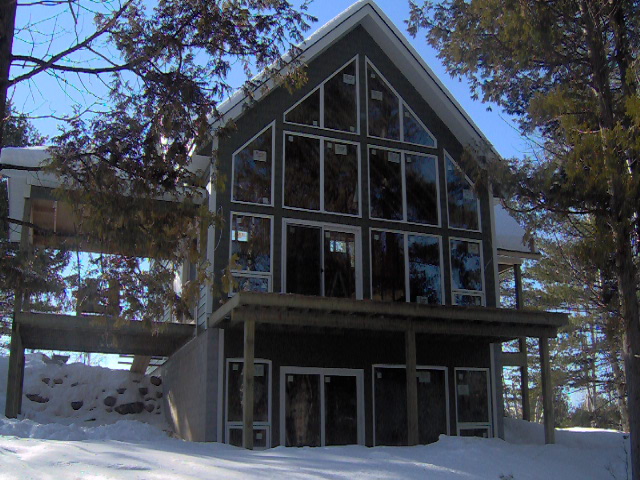 The above picture is my buddy's house that he's building on lakefront property near Parry Sound.
Isn't it great to have this as your retirement project? Not only does it require a lot of money, but building skills as well.
I was there yesterday and videotaped a "ten cent tour" of the place. The walls and pine ceilings are finished.
The owner, a retired postie, has invited fellow employees from "The Toronto Exchange Office" for a party sometime in the summer when it's finished.
I burned a few DVD copies from the Camcorder tape to show posties "The Great White North" in Muskoka.
Actually, it's spring, right now, and the snow around the house has gone.

Take a trip up highway 69 to God's country in Ontario.
In the summer, this place will become like "Indian Lake".

Music Playlist at MixPod.com
Posted by qualteam at 9:31 PM EDT
Updated: Thursday, 23 April 2009 5:30 PM EDT