North American Stock Markets Have Hit Bottom And....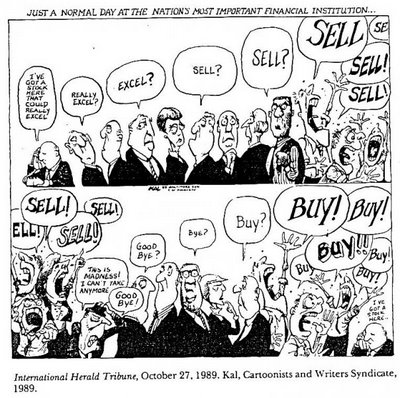 They've started to climb again. Over the last two months, the TSX (Toronto Exchange) is up 25% from its bottom in eary March.
From my investments in "The Royal Bank of Canada" and "Mercator Minerals", I made a $400 profit in a month. True, that isn't much, but I didn't have much to invest.
A few weeks ago, I took my profits because I expected a market correction after the run up. That didn't happen.
It appears that the markets may go sideways (no gain or loss) for the next few months.
A leading indicator that things have turned around is the price of copper which is up quite a bit from its lows during the winter.
Even if stocks don't take off over the next few months, Canadian banks are still a good buy as well as Canadian mining companies like Mercator Minerals. It is listed as a strong buy in the Globe and Mail.
Posted by qualteam at 10:53 PM EDT
Updated: Thursday, 30 April 2009 11:23 PM EDT