Canada's and Ontario's Second Wave Wipeout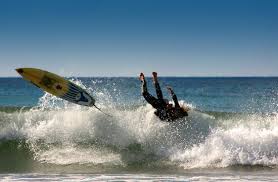 Canada and Ontario lucked out on the First Wave of COVID because of the summer and everything that comes with it, feeling good, VitaminD, fresh air, more daylight, exercise, etc.
When the Second Wave started in September, Doug Ford, Premier of Ontario, shut down the usual suspects of COVID spread, bars restaurants and gyms. When that didn't work, he locked down just about everything else, but COVID cases kept increasing. 100 at the beginning of September to 3,300 now.
However, the main sources of COVID spread were crowded poorer neighbourhoods in Brampton and Toronto. There were and still are infection rates ranging from 16 to 20% there.
There was little planning by the provincial government to handle this awful COVID commmunity spread in Toronto and Brampton since September and even earlier.
Two isolation centres were built over many months, but the communities needed many of them.
Apartments/Houses were overrun with people. Household infection rates were over 50%.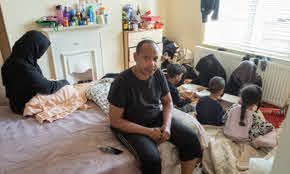 There has to be some accountability for the rapid increase of COVID19 cases from September to now.
Lockdowns failed and the sources of high-infection-rate-communities in Brampton and Toronto were put on the backburner.
Since our recreational facilities were locked down, I suggested to the Premier and Brampton's mayor that they could use them for emergency quarantine motels. This fell on deaf ears.
I even suggested to Justin Trudeau about using the War Measures Act to quarantine many of the infected cases in hotels and motels. The army could help. However, Trudeau only listens to his selected experts.
The military could also replace essential food industry workers with COVID who work live or work in places of high COVIDclusters.
Eight months after high-infection-rate neighbourhoods were discovered in Toronto, they've now started sending in mobile COVID testing into these hotspot communities.
The COVID cases will still need a safe place to self-isolate which can be difficult in crowded circumstances.
Trudeau is now scrambling to come up with some of his many vaccines that he purchased for Canadians (412 million doses).Canada only has a population of 39 million.
Despite a vaccine on the horizon for a limited amount of senior citizens and care workers in retirement homes, there's still a pandemic that has to be properly managed in Ontario and Canada.
Canadian politicians and newspaper editors used to brag about how well they did in the First Wave, but now, they've just wiped out.
P.S. Update Jan/11/21: Not only was there COVID spread from social gatherings at Christmas, but also regional spread by Ontarionians doing Christmas shopping in other cities besides their own.
The Prayer with Celine Dion and Andrea Bocelli
Posted by qualteam at 12:01 AM EST
Updated: Monday, 11 January 2021 8:08 AM EST