The War Against COVID19 On Different Levels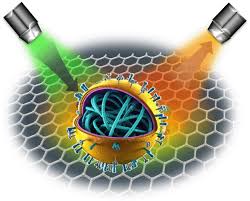 In the world of mechanized health science, there is much attention paid on the machanics of contagion and the process of slowing the coronavirus down like handwashing, social distancing and masks. You probably know much of this information already because the media and politicians perform the same song and dance over and over again ad nauseam.
There was massive fearmongering in the media by politicians and viral experts in early Apr/20. I tried to counter these panic attacks in my blog by focusing on improving our immunesystems. This lead to the best video that I've seen on how the immunesystem handles COVID19.
I found advanced medical procedures that saved the lives of severe COVID cases.
I also discovered ways to enhance the power of prayer in mankind's war against disease. There are many verses in the Bible that emphasis God's protection for believers.
Then I started sending out music videos that attack COVID19 with positive messages and vibrations. These were sent to politicians, the media and doctors on Twitter.
Here's my top ten list.
Here are some of the honourable mentions:
End of the Line
,
the Travelling Wilburys,
Peace Train
, Cat Stevens,
Here Comes the Sun,
the Beatles,
Perhaps Love, John Denver,
You Raise Me Up,
Josh Groban,
Change The World
, Johnny Reid
The above are all weapons for use in the war against COVID19. Raise the emotional vibration and moods of others.
Healthcare workers and many Canadians artists got together to sing these songs to Canadians and COVID19 patients: "We Rise Again", "Lean On Me" and "The Prayer".
Posted by qualteam at 12:01 AM EDT
Updated: Friday, 5 February 2021 8:56 PM EST