Extraterrestrials And The Afterlife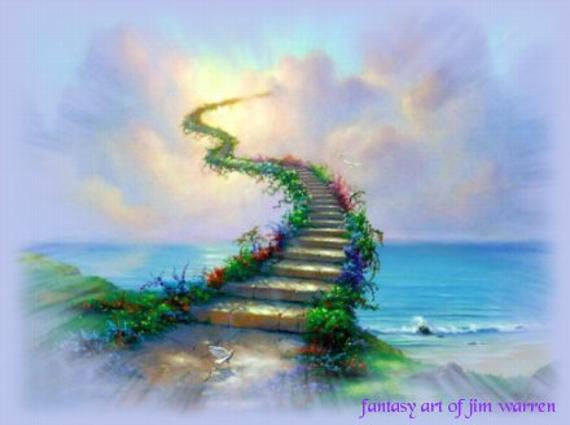 In the Barron Blog, I've discussed "The Christian Afterlife" and "The Christian Heaven" in some detail. Heaven isn't some kind of vacation club where you sign aboard and get billions of years of free vacations. There is always work to be done. Jesus emphasized "Service to the least of the brethen". The parables of Christ revealed that a believer had to do productive humane work and that he would be accountable for the work he did.
It's interesting to note that Christians go to Heaven through "Grace". They do not earn their way into this realm. However, in some extraterrestial religions like "The Law of One", "A 51% Service to Others Degree" is needed to graduate from Earth to higher realms.
In Scientology, you would probably have to work with L.Ron Hubbard for a billion years to Clear the Universe. You would have to be very dedicated to do that and like Hubbard a lot.
Different alien groups have contacted humans/prophets to spread their spiritual wisdom. Probably, they are seeking rehabilitated souls who can communicate telepathically and are highly intelligent. If you're after souls, why not go for the best.
Corey Goode met with some of these ET groups who are tampering with human DNA. They're probably trying to extract the best DNA from human abductees.
Maybe, you want to navigate the afterlife on your own.Here's a few suggestions to help you.
P.S. Christianity has been openingly fishing for souls for two thousand years. It's time to expose what the competition is doing."There is nothing hidden that won't be revealed."
Posted by qualteam at 12:01 AM EDT
Updated: Saturday, 1 June 2019 9:27 PM EDT