The Guys From Google Join The Crusade Against Coal Plants
Mood:
a-ok
The founders of Google, Larry Page and Sergey Brim are putting more money into renewable energies like "Geothermal Power" and "Solar Thermal Power" which eventually will put coal plants out of business.
The motto of Google is "Don't Be Evil". I'm sure they're trying to live up to their motto.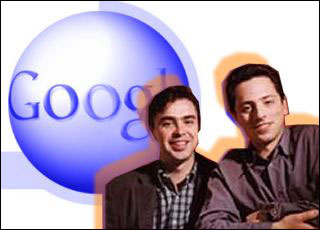 Apparently, one financial analyst was negative about these investments. He said in New York, "This makes me worry about Google's priorities".
If saving the planet isn't a priority, than I wonder what is.
It would be helpful if Bill Gates, Warren Buffet and any other person with big bucks joined this crusade too. Avoiding the human and environmental costs of "Global Warming", should be priority for anyone.
The new technology of the 21st century is green technology. It will replace the old fossil fuel technology and the infrastructure that goes with it.
Perhaps, all we need is someone to complete the research of Nikola Tesla on powerful wireless energy transmission.
The full Toronto Star article on Google Branchoffs
Posted by qualteam at 3:30 PM EST
Updated: Wednesday, 28 November 2007 5:09 PM EST