Corey Pirotta Travels To A Place Of Peace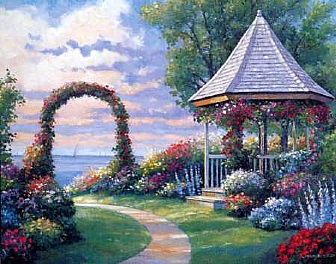 Corey Pirotta journeyed into the Afterlife today. He was only a "visiting angel" who discovered the joys and pains of human existence in a short time.
With their primitive tools, doctors were unable to do much about the cancer spreading throughout his body.
It's a testimony to Corey's fighting power that he lived as long as he did. Other children with the same type of cancer succumbed years ealier.
It was only a few weeks ago that I wrote a blog on Corey's fund raising event.
It's a mystery why lives are cut short like that. However, such a death would focus Cory's attention on what killed him and it should motivate him to battle this perniculous evil from the spirit world. Look how Terry Fox's death lead to improvements in fighting cancer.
My wife and I extend our sympathies to Corey's family. We are good friends with his father, Keith.

Sony Boy
Posted by qualteam at 11:18 PM EST
Updated: Monday, 19 November 2007 11:24 PM EST