The Shame Of Religious Bigotry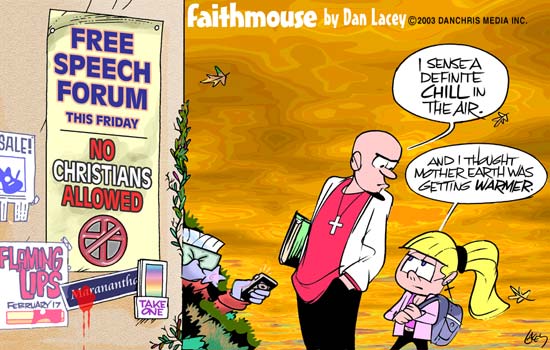 There is one sin that most of us are guilty of and that includes me: RELIGIOUS BIGOTRY (i.e. My spiritual/belief system is better than yours.).
History is strewn with attacks on religious minorities of one kind or another. Here's how one author looks at this issue from an over-all perspective on "The Religious Tolerance Website".
Bigotry seemed to be fostered by established religions against emerging religions. In the first century, Christians were thrown to the lions and slandered as cannibals. Later on, when they had own hierarchy of popes, cardinals and bishops, they presecuted "Gnostics" who had weird unauthorized Christian beliefs.
Bigotry continued through inquisitions and witchhunts into the 17th century.
In the 19th century, Joseph Smith, the founder of the Mormons was maytred for his revisionist view of Christian mythology.
In the 20th century, both Jehovah Witnesses and Judaism felt the sting of persecution in one form or another.
In the late 20th century and earlier 21st century, the most hated religions became Islam and Scientology. To me, the press or the internet fed distortions of their religious doctrines to the masses and this prejudiced people against them.
One of the basic human rights is "Freedom Of Religion". We have a right to search out sacred scripture anywhere to help us find our way. If we agree with one belief and not another, that's totally our prerogative.
During the 1960s, we revolted against the conformist mentally of those who followed blindly authorities in religion or politics. To quote a famous hippie saying: "Where's it's at for you dad, isn't necessarily where it's at for me".
Posted by qualteam at 8:53 PM EST
Updated: Sunday, 10 February 2008 10:27 PM EST