My Great Grandmother And Great Grandfather Wilson
Reprinted below is a newspaper article from the Perth Courier celebrating my great grandmother and my great grandfather 65th wedding anniversary. The article appeared in this paper in the late 1950s.
"Work is the secret of long life." says Margaret. "The trouble with most young people is they haven't got enough to do. They're bored with themselves."
Albert was born on Mill St., served 35 years with the Wampole company and put in a well-rounded athletic career. Margaret (his wife) was born near Balderson. Her maiden name was McVeigh, and she put in at athletic carerr too, raising those ten healthy children of hers (One of them was my grandmother Edna who died at 95).
Neither man nor wife smoke, drink or even plays cards, yet there's no question both have gotten as much out of life as they could.
Best 65th Anniversary wishes go out to the most wonderful couple this writer has ever had to the pleasure to interview.(Both Albert and Margaret Wilson lived into their late 90s.)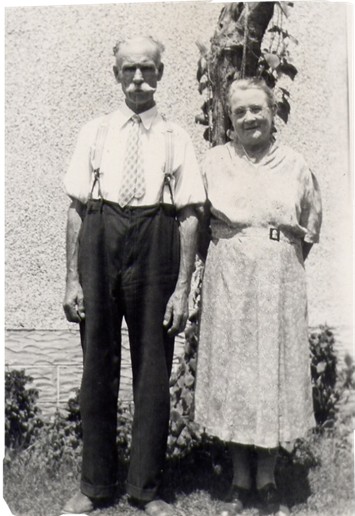 Perth, Home Of My Great Grandmother and Great Grandfather
Pembroke My Birthplace And My Mother's
Posted by qualteam at 11:40 PM EDT
Updated: Saturday, 31 March 2007 12:08 AM EDT