Alien Abductions And Extraterrestrial Law Enforcement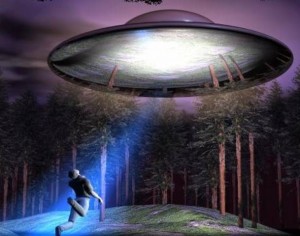 To come up to speed on UFOs and government secrets, please check out UFO historian, Richard Dolan's lecture on this subject. Then check out the late Karla Turner's lecture on the recent history of alien abductions.
It is obvious to me that some aliens and humans are violating extraterrestrial and international law with regards to kidnapping, sexual interference, DNA theft, mind control, mental and emotional vampirism, etc. This alien hybridization program doesn't seem to have official sanction from any Galaxy Federation Council.
The people of Earth are vulnerable to any hi-tech group that wants to brainwash them and/or sell their bodies, DNA, and memories on an alien black market.
As I mention earlier in this blog, the enforcement of Extraterrestrial Law is primarily on the shoulders of "The Brotherhood of Christ".
The heading "My Cosmic Views Of The Universe" goes into more depth on the 21th century Jesus and The Brotherhood.
Up to the 20th century, Christianity looked like a box with a lid on it. Only certain interpretations of the Bible were allowed and no prophets or visionaries were allowed either.
Sci-Fi writers like Gene Roddenberry, Kurt Vonnegut, Richard Matheson, Rod Sterling, George Lucas, Ron Hubbard, etc. opened up that box so mankind could see more of the universe and what's in it.
I wouldn't collectively demonize any alien race (like reptilians) because certain members were criminals.
Every alien individual accused of illegal and degrading acts on human beings would be given a fair trial and dealt with according to laws governing this planet and the galaxy.
We serve. We protect. We enforce the law.
Posted by qualteam at 10:33 PM EST
Updated: Tuesday, 23 December 2014 9:02 PM EST