The Defense Of Earth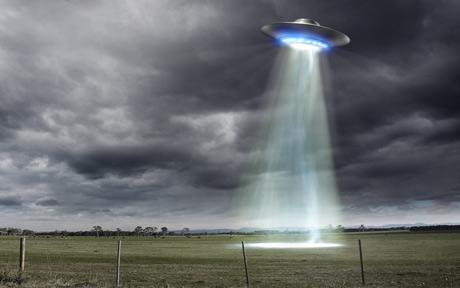 The above picture looks like a scene from"Dark Skies". This was a 1990's TV series where there wasn't much of a defense against alien invasion because the U.S. Government was either in complete denial or covering it up.
To start off with, it appears that aliens have been interfering with Earth and its population for at least 450,00 years. The sources for this information come mostly from the TV series, "Ancient Aliens"," Zachariah Sitchin", "Michael Tellinger", "Lloyd Pye" and "John Lash". According to ancient Sumerian records, the Annunaki came to Earth looking for gold. They found lots of it here, but didn't want to mine it themselves, so they created human slave workers from the DNA of Neantrathals and their own race.
As the human race increased, so did the "gods" who wanted to rule over them. The mythologies of different cultures were full of "Wars Between Gods" and their followers. This included not only the Sumerians, but the Greeks, the Norse and even the Hindus in India. The history of mankind was a river of blood and corpses.
Jesus Christ was born into this world of competing religions and ideologies. Everything was set up to make the average human an obedient slave. There was no respect for human rights or humanitarian values. Might was right and it ruled with deadly force. You were told what to do and what to believe in.
Jesus gave us visions of the Kingdom of Heaven where people served the least of the brethren and the common good. There was also a hope that the Kingdom of Heaven would eventually come to Earth.
Jesus initiated spiritual defenses against these evil aliens who thought they could do as they pleased with mankind. A spiritual defense is any action that incapacitates an evil being from doing harm to others. "Visions of Hell" and "The Wrath of God" are two examples of spiritual defenses. "The Book Of Revelation" is the ultimate spiritual defense because it lays out dire consequences for those invading Earth and brainwashing its population.
Are aliens still messing with humanity in the 20th and the 21th century? According to the late Karla Turner and others, they sure are.
Like the Annunaki, the Grays and Reptilians, probably still consider man to be their property. Maybe that was the case hundreds of thousands of years ago but it isn't the case today. Violations of intergalactic law can carry stiff penalties.
Rule of law will prevail on planet Earth.
Posted by qualteam at 1:32 PM EST
Updated: Saturday, 6 December 2014 12:18 PM EST