Canada's 141st Birthday
Mood:
celebratory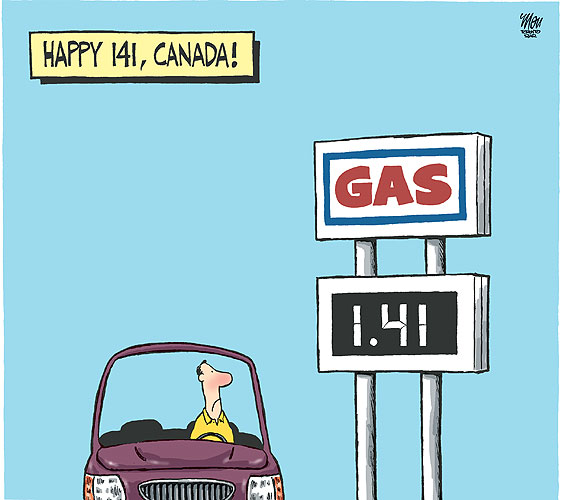 It's ironic that oil closed at $141 a barrel on Canada's 141st birthday. Somebody is thinking of us.
Of the many things that I love about Canada. comedians and "funny" actors/writers top the list. These include John Candy, Mike Myers, Jim Carrey and William Shatner.
Sure Canada has some great wilderness, but what can beat Bob and Doug's "Great White North, Two-Four Anniversary". It's just so..........Canadian!!!
Posted by qualteam at 10:17 PM EDT