One Tired Postie With Newfoundland Memories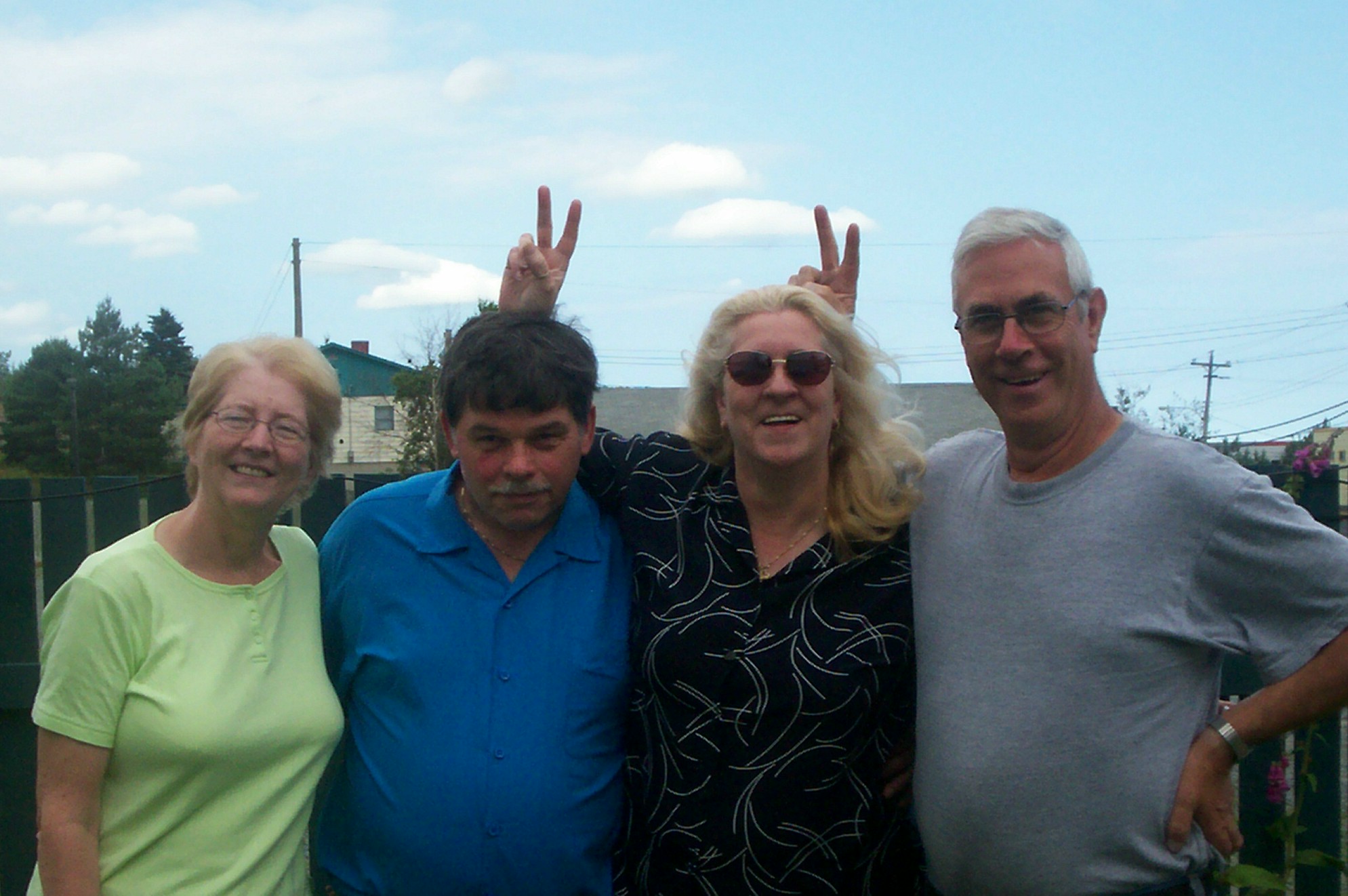 I call this picture "Rabbit Ears Newfoundland." my wife's brother, Fred Noseworthy is on the right and his wife, Evonne is on the left.
After getting back from Newfoundland, I had to get up every day at 5:30 A.M and sort mail parcels for seven hours at the Gateway Post Office. When I got home, I was too tired to do much even write in this blog.
In Spaniard's Bay, we slept in for two weeks until 9:00 A.M. or 10:00 A.M.
We never brought a camera with us, but Kelsey Noseworthy our niece took some pictures which she sent to us by email. Kelsey also sent us this great email below:
"Hi Aunt Irene And Uncle Dave,

It was so nice to have you home in Newfoundland for a while, although
it had to be under the circumstances. I hope you had a good time at Pop's birthday Saturday night, having a fire and singing songs is nothing new to us, so needless to say we always have a good time, and hope you did as well. A few minutes ago, I was on your websites, and they're pretty fasinating. I had no idea you knew so much about that stuff. Whereas my nan and pop, probably wouldn't be able to turn it on. I hope you had a good flight back, and come home soon for another visit. Hopefully before I get married in twenty years or so. Right Aunt Irene? Keep in touch, and hope to hear from you soon."
xox Kelsey *Attached are some pictures*
In the picture below, we're in the centre and Kelsey is on the right, Taylor, Kelsey's younger sister, is on the left.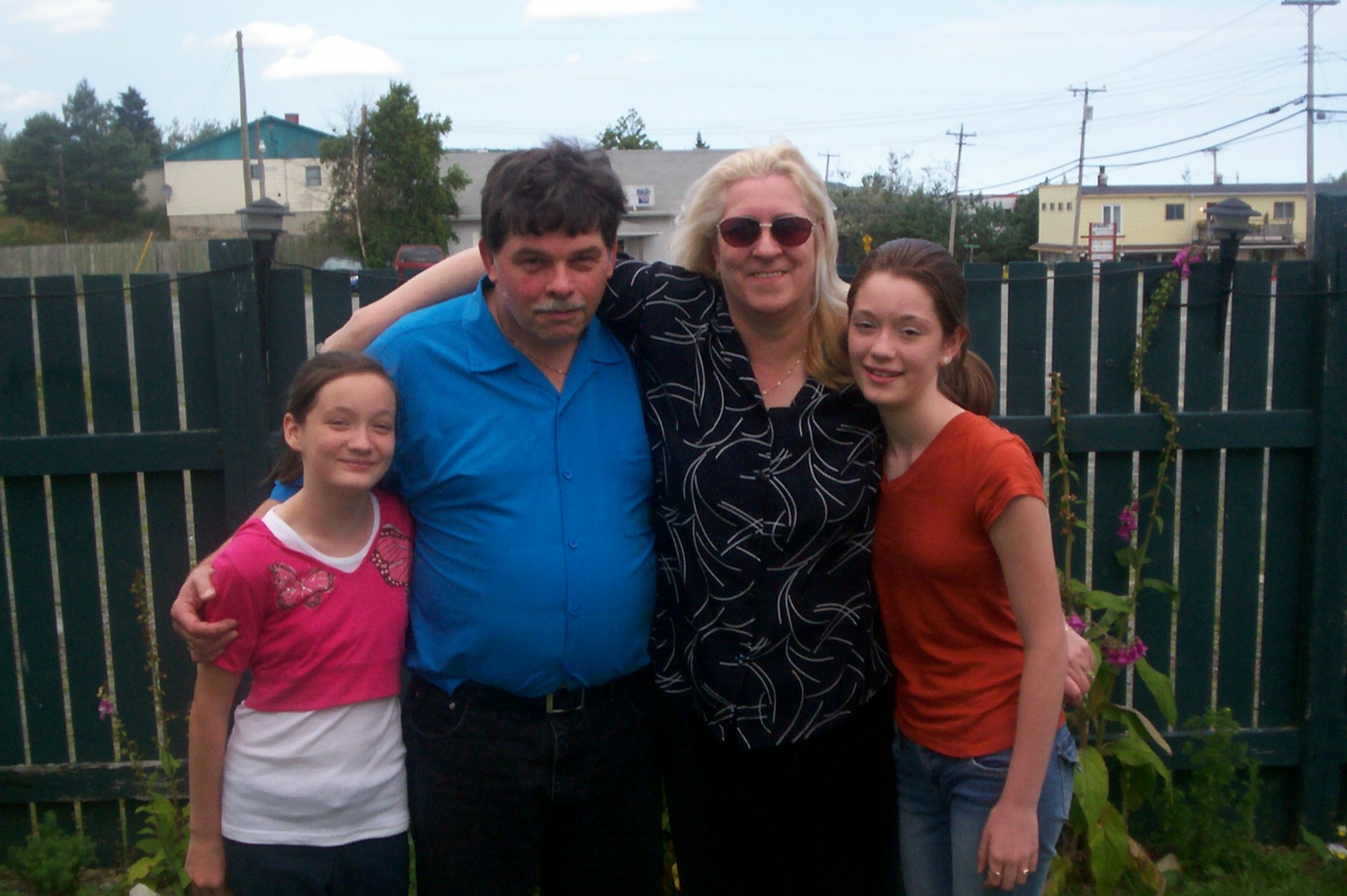 Sing along with a couple of Newfie songs below. The lyrics are easy to learn.

Newfie Stomp/Derek Pilgrim

Newfoundland Welcome/Roy Payne
Posted by qualteam at 10:46 AM EDT
Updated: Saturday, 25 August 2007 12:07 PM EDT