The Afterlife/Extraterrestrial Education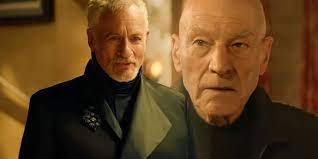 For the purpose of better communication, I'll be using Star Trek and Star Wars imagery in this blog.
About 2000 years ago, a few powerful beings from "The Nexus" or "The Q Continuum" decided on a salvation plan for humanity. This salvation initative would free souls from suffering, slavery, death and "The Darkside of the Force". This became the mission of Jesus Christ on Earth and ended up as the Christian religion.
Other exterterrestials wanted a level playing field on spiritual education so Freedom of Religion was born. This agreement was part of the Muhammed Accords.
The souls of mankind would have many religions to choose from, however the religions at the time recruited souls through duress and manipulation.
It was only well into the 20th century and the internet that people could get enough information to make informed decisions. The educational texts included "The Bible" and its different interpretations, "The Koran", "The Torah", "The Bhagavad Vita", Swedenborg books, Urantia, The Book of Mormon, Christian Science, "The Law of One", Ascended Masters, and Scientology.
Humanity will probably need a 1000 years to study all this material. It has to be a time of peace. Will we take a test and past with 51% or more? Will those who fail have to go through 26,000 years of reincarnations again?
Will the test include knowledge about Star Trek and Star Wars and its many spinoffs? They play the movies and various StarWar/StarTrek series on TV all the time. This sounds like its part of the curiculum.
Are we prepared for a flash test?
Posted by qualteam at 2:55 PM EST
Updated: Thursday, 18 November 2021 4:10 PM EST