A Vision Of A World Without Oppressive Dictators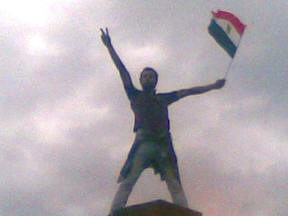 As a baby boomer living in Canada, I lived a privileged life. My family was reasonably well off and my main concern was finishing school and getting a good job. This was accomplished with relative ease.
My knowledge of oppressive dictators was very shallow. My father fought against the Nazis in World World Two, but he said very little about his experiences.
During the 1950s and 60s, I worried about crazy communist leaders who wanted to nuke us.
My ideas about that changed when I saw "Doctor Strangelove". There might be crazy people anywhere (especially in the US) who would enjoy nuking anyone.
I wanted the arms race ended. I wanted the nuclear threat eliminated.
During this time, I thought that dictators were like disposable diapers. As soon as one was disposed, another would replace him. This happened in South Vietnam many times.
Supposedly, the CIA was creating dictators in 3rd World countries who were against communism. I wasn't worried about that. I was worried about "nuclear winter" and accidental nuclear war.
I was overjoyed by the collapse of the Soviet Union. I felt that this was a divine answer to Christian prayers about nuclear war.
The dictators (Mugabe, Noriega, Hussein, Pinochet, etc.) were still out there oppressing their peoples, but Christians were isolated from the brutal tyranny in other countries (out of sight and out of mind).
Then the genocides in Darfur, Rwanda and Serbia/Bosnia started to make headlines. I became aware how destructive dictators can be to their populations. I wanted this to stop.
When Egypt overthrew its president, I knew there was a way to solve this brutal dictatorhip problem. Oppressed peoples who desire freedom and democracy could be assisted by Western Governments and The Brotherhood of Christ.
The power is there. It can be released through prayer which are requests to the Supreme Being.
"I Shall Be Released" was a big hit for Joan Beaz. It's for freedom fighters anywhere.
Posted by qualteam at 2:27 PM EST
Updated: Wednesday, 2 March 2011 9:33 PM EST