Learning Texas Hold 'Em Poker The Easy Way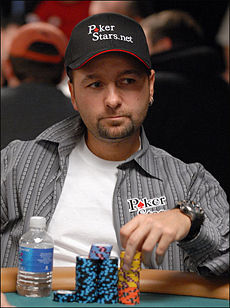 There's lots of material on poker on YouTube and other places on the internet. One of the most fascinating articles that I've read recently was on how to play "small pairs" and "small connectors".
I've also found a cheap "no-limit tournament" on PokerStars.net. It's on the main lobby's "The Sit And Go Board". Down near the bottom of the board, you'll find a "Hold 'Em Tournament" that has an entry fee of ten cents. This tournament is capped at 360 players and the winner gets $8.50. The other prizes range dowward from $6.00 for second to $.20 cents for 38th spot.
Without a doubt, this is great cheap practice for poker players of any skill level. I've went from 320th position to 43th position in a couple of days.
Like to know the basic strategy behind "Hold 'Em"? Check out Gus Henson's video below:
Posted by qualteam at 10:31 PM EDT
Updated: Monday, 19 May 2008 11:28 PM EDT