Brampton, Nice Place To Visit, Nice Place To Stay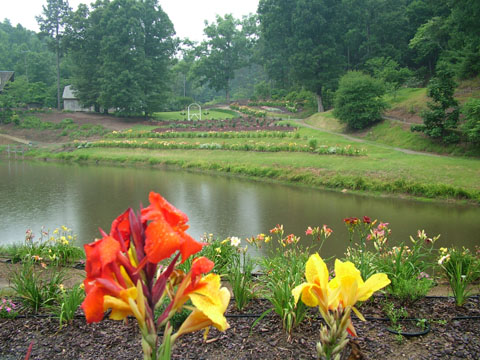 I've lived in Brampton for 12 years. During that time, it has grown from 200,000 residents to well over 500,000 residents.
At first my attention was drawn by the cheap housing and easy access to the "Greater Toronto Area". Generally, houses are cheaper in Brampton than the rest of the GTA because there's an ample supply of new and old houses in the community.
As well as the afforable housing, the main attractions are the many beautiful parks like the one above and the Rose Theatre where I've seen the Rankin Sisters, Tommy Hunter, John McDermott and Lesley Gore.
Brampton is basically a family and mutlicultural city. The facts below back this up:
Brampton is the first city in the GTA and one of 10 in North America to be designated an International Safe Community by the World Health Organization in 2007. Home to more than 8,000 businesses, the city enjoys a Triple A credit rating by Standard & Poor, reflecting its debt-free position, exceptional liquidity levels and excellent economy.
The city celebrates its diverse population that represents more than 175 different ethnic backgrounds who speak over 70 different languages.
With more than 4,000 acres of parkland, Brampton takes pride in being "The Flower City" and the "Best Blooming Community in Canada".
Enjoy "Everything Is Beautiful" by Ray Stevens.
Posted by qualteam at 10:20 PM EDT
Updated: Thursday, 15 May 2008 11:19 PM EDT