The Longest Running Oil Well In The World
Mood:
special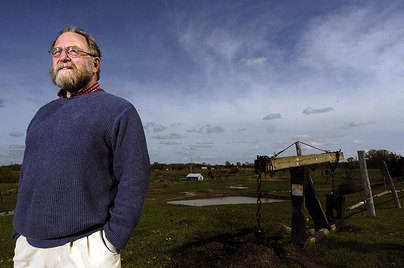 I was astounded to find out that it's right here in Ontario, near the town of "Oil Springs" precisely.
The person above is Charlie Fairbanks and his great grandfather, John Henry Fairbanks, started pumping oil from this location in 1861.
Oil was discovered in 1858, so 2008 marks the 150th anniversary of this operation. It actually beats another discovery of oil in the U.S. by a year.
There is very little oil that is produced in Ontario. Most of it comes from Alberta and "The Alberta Oil Sands".
Charlie looks happy and laid back. It helps when oil is over $124.00 a barrel.

Posted by qualteam at 9:41 PM EDT
Updated: Monday, 12 May 2008 10:15 PM EDT