General Electric Goofed Up Its Earnings Report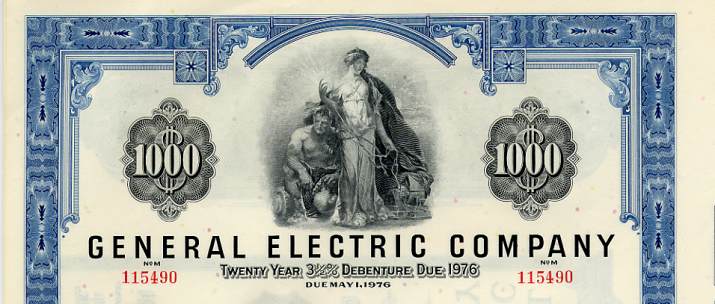 Sometimes it hurts to be too optimistic at a time of slower growth. This happened to GE and it shook the stock markets of the world. Take a look:
"Net income fell to $4.3 billion or 43 cents per share from $4.57 billion, 44 cents per share, a year ago. Earnings from continuing operations came to $4.4 billion or 44 cents per share, down eight per cent year-over-year.
That was well below the 51 cents per share expected by analysts surveyed by Thomson Financial for profit from continuing operations. The company (i.e GE) itself had forecast a profit of 50 to 53 cents per share".
Companies could learn a great deal from Canada's former Finance and Prime Minister, Paul Martin. He was the king of low expectations in Ottawa, the surpluses were always greater than predicted and deficits were always less than expected. The Liberal Government stayed in power for over 13 years with this lowball type of forecasting.
The markets are taking a cold shower of reality, right now. It helps if earnings expectations are underinflated for the time being.
Also, the U.S. public should be wary about electing a President who's an economic lightweight.
Posted by qualteam at 9:18 PM EDT
Updated: Monday, 14 April 2008 6:55 PM EDT