My Trip To Newfoundland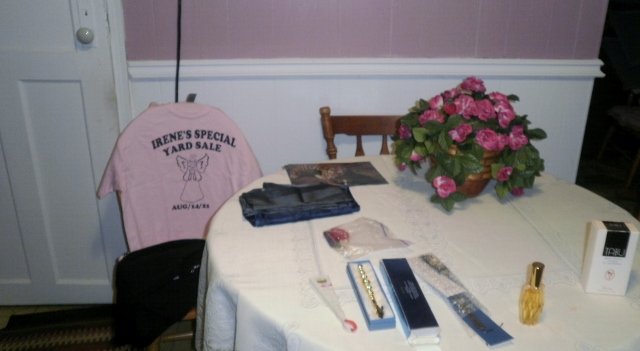 Irene's Special Yard Sale went to Newfoundland and it was well recieved by her family and friends. All of those contacted were given gifts and keepsakes that reminded them of Irene. The gifts included angels, T-shirts, key chains, scarfs, stuffed bears, perfumes, watches and jewelry.
I never asked anyone for a donation to Women's Shelters, but three family members gave donations totalling $65. The total raised for all yard sale donations now stands at $1190.
Newfoundlanders are known for their generosity towards family and friends. I'm just an in-law, but I was invited to several dinners and I stayed at Irene's brother and sister-law's house.
Irene's Journey included a trip back to the people and places that she loved since she was a little girl.
When I left Newfoundland on a plane, I cried because Irene was saying goodbye to her place of birth and all her family and friends who still lived there.
Posted by qualteam at 10:22 PM EDT