Cod-Master, R Sole Fishtank would like to hear from all of you, but only one at a time. He still uses his Flamingo University e-mail address below.

Have you learned more about Zen Cod from these pages? Please take our tests below.
If you became a cartoon, who would you become?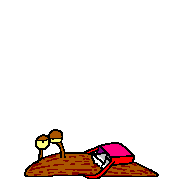 Blow me away with your e-mail messages.