The Coronavirus And The Fear From It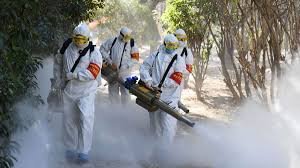 When you start seeing people in this picture fumigating everything in sight for Coronanvirus, you know that panic has set in. This is fear-mongering to me.
On the date Mar/15/20, the hashtag #CoronavirusApocalyse is number one on Twitter. This reminds me of the Twilight Zone episode on how contagious fear can be: "The Monsters Are Due On Maple Street".
Two Paragraphs of Coronvirus Updates (June/17/20)
There are over 8,000,000 cases of this virus in the world. However, there are over, 4,3000,000 recovered cases in present time.
This is how it looks for active cases now: Moderate 3,447,000 (98% (98%), severe 54,529 (2%). The mild cases went up 1% and the severe cases went down 1%. There are high risk patients (seniors with underlying conditions) and there are low risk patients (young people). The median age for those who are hospitalized is 72. The average age of COVID death in Canada is 84, in the U.S. it's 75.
The media seems only interested in the most alarming statistics like those in Italy. A couple of years ago, there was 80,000 flu deaths in America, but The WHO and most doctors didn't raise a peep about this. What's normal and what isn't? The decision was to make the coronavirus the biggest media event of all time.
If you want to see a very bad virus that devasted humanity, check out "The Spanish Flu". It was far more virulent than coronavirus or any other virus in history. Tens of millions of people died.
There are reasons why the Spanish Flu was so destructive and this doctor goes into some detail about this. This information also pertains to the coronavirus and other plagues.
John Bergman, chiropractor, describes in detail mistakes that were made handling pandemics and how you can build up your resistance to COVID-19 or any other virus.
In recent history, Toronto suffered a great deal from SARS in 2002, but I survived this like millions of other Canadians.
We sent SARS and the fearmongering packing with Sarstock in 2003. What a concert. What a performance from AC/DC.
Get unstressed with the right music and rock on to wellness.
CP.S. To maintain good physical and mental health, eat nutrious food, drink lots of water, exercise, meditate and take regular saunas. Also, take extra Vitamin C, juice or fruit, and Vitamin D.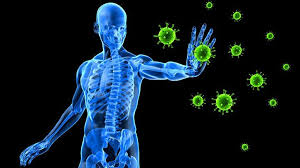 P.S. From my initial research, it looks like the coronavirus is similar to ordinary flu viruses except it is slightly more contagious and slightly more deadly to older people. Younger people have a good resistance to it.
Here Comes The Sun by The Beatles.
Posted by qualteam at 12:01 AM EDT
Updated: Wednesday, 17 June 2020 8:53 AM EDT