The War Against Disease (e.g. Ebola) And Other Unpleasant Conditions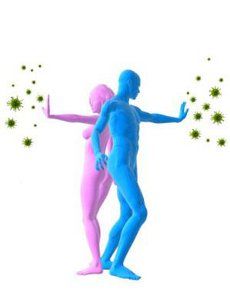 The late 20th and early 21st centuries marked the appearance of super viruses like HIV, Sars and Ebola. However, none of these viruses was as bad as the Spanish Flu of 1918/19 which killed over 40 million people.
While no country is perfect in stopping infectious diseases, much has done since the Spanish Flu. Here is a report from a CDC (Centers for Disease Control) on this subject.
Today, health centers use quarantine, protective clothing, disinfectants and vaccines when dealing with infectious diseases.
Nothing beats being well trained to handle diseases. There are certain protocols that health care workers have to be trained in when handling suspected Ebola patients.
As much as it is possible, an individual should not only follow the rules for infectious diseases, but he/she should also build up his or her immune system in order to repel bacteria, viruses, cancers, etc.
There is much on the internet about the immune system and detoxifying the body.
Personally, I exercise for 45 minutes a day, six days a week and take regular saunas to sweat out the toxins in my body. Also, I take vitamin supplements and eat lots of fruits and vegetables.
I drink pomergranate juice that some call a superfood, but there are other superfoods as well.
You might look into red algae as a way to build up the immune system against viruses. There's been some promising research in this area.
I also believe in giving and receiving positive energy and thoughts through prayer. There is a higher level that we can operate on for the good of mankind. We should move to that higher level and fight for health, peace and control of the environment.
Posted by qualteam at 4:51 PM EDT
Updated: Tuesday, 21 October 2014 10:21 PM EDT