Problems I Have With AMC's "The Walking Dead"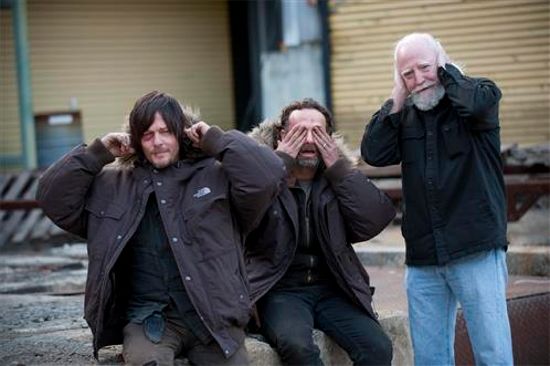 One of the main problems of "The Walking Dead" is that the humans often act worse than the zombies. In "World War Z", mankind is brought together to solve the zombie apocalypse. In Walking Dead, it's every group for itself. A couple of seasons ago, it was the Woodbury group led by the sadistic Governor. This season, it was the cannibals at Terminus.
There is a focus on nauseating/shocking scenes and the pornography of death. A writer even listed "His Seven Top Shocking Moments"
I disliked the episode called "The Grove" the most because two children were killed almost as an afterthought. It seemed like the producers got rid of them because they were excess baggage.
Zombie king, George Romero rejected "The Walking Dead" because it was too much like a soap opera. I agree.
Every since I was a teenager, I've enjoyed horror movies and zombie movies like the original "Dawn of the Dead" and "Return of the Living Dead". I've also enjoyed imaginative offbeat supernatural movies like "The Evil Dead" and "Phantasm".
The Walking Dead hasn't shown that it can go into imaginative realities like "Lost" and "The Twilight Zone". It seems content to give its audience the cheap thrills of a video game with touches of "The Young and Restless" thrown in.
One of the things that I like best about "The Walking Dead" 5th edition is that the zombies are more decayed and ferocious than ever. The pansy minister, Gabriel, vomits after an encounter with these walkers from hell, very realistic, but where does the show go from there.
P.S. There is another zombie apocalypse TV series called Z Nation. It has a lighter approach to "Zs" than The Walking Dead. Unfortunately, they killed off the central character in the last episode.
Sci/Fi Plot Twists: It would be really great if the characters woke up one day and found out they were really on "Zombie World" where sinister aliens were betting each other on the outcome of any major event. Great idea, but I would have to be a writer on one of the series to make it occur.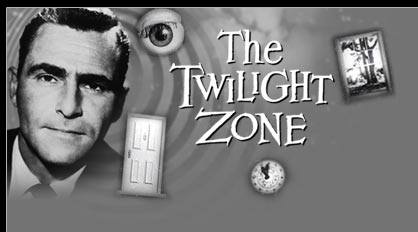 Posted by qualteam at 4:49 PM EDT
Updated: Monday, 20 October 2014 5:14 PM EDT