Creepy Transit Ads About The Drug "Obay"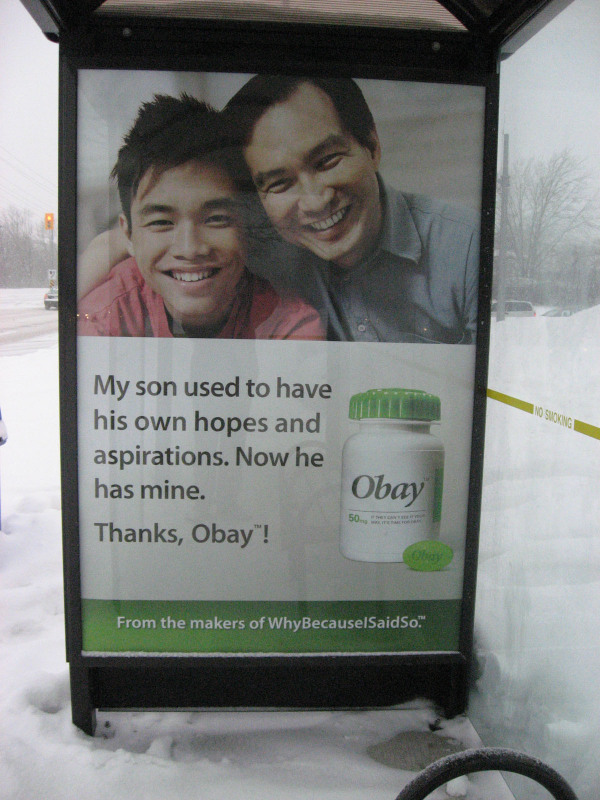 Ads like the above have been appearing in bus shelters throughout the Greater Toronto Area. Another ad states "My son used to have his own ideas. Now he doesn't."
This whole campaign seems like something out of a sci/fi movie like "The Stepford Wives" or "They Live". Aliens take over the bodies of parents and start turning their kids into "The Stepford Teenagers." Very scary.
Using drugs to produce docile easily controlled people, definitely sends a negative message to me. Most of the free nations of the world have fought against totalitarian regimes like Nazi Germany that advocated unquestioning obedience to a superior power.

Posted by qualteam at 10:14 PM EST
Updated: Tuesday, 19 February 2008 10:37 PM EST