It's Been A Tough Two Years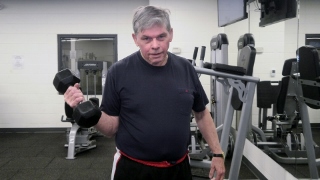 It's been a tough two years for most of us in this pandemic. I lost my wife last year and my brother last week.
The fear campaigns did a job on many Canadian's mental health. This also contributed to the Trucker's Blockade. Like Popeye,"that was all they could stands, they couldn't stands no more".
I got three vaccinations and a vaccine passport. Inconvenient, but we were fighting the DeltaVariant at the time.
I don't believe vaccine passports are needed with a mild COVID variant like Omicron, but we can live with them for a short while.
I was disappointed that doctors didn't talk about natural immunity and healthy lifestyles. There's lots material on the internet on those subjects.
Because there were no gyms or saunas for quite awhile, I walked at least twice a day. I ended up losing 25 lbs.
I listened to high-powered music like the William Tell Overture, Good Golly Miss Molly, and Big Hunk of Love. I also added to my record collection some great rare oldies: Feel So Fine, Bless You, and Rock and Roll is King.
I also managed to watch some great drama and comedy on Amazon Prime, "The Queen's Gambit", "The Man in the High Castle" and "The Good Place".
Every night I prayed for healing for all the active COVID cases in Canada and the world.
P.S. A couple of days ago, the world witnessed the barbaric attack on Ukraine (a free country), by Russia, specifically, by President Putin. The prayerwarrior's campaign has changed from COVID to this war (Putin's War). We want to end it as quickly as possible with minimal loss of life.
My prayerwarrior's campaign can be found on Twitter.
Posted by qualteam at 12:01 AM EST
Updated: Friday, 25 February 2022 12:11 PM EST