The Crusade To Build Up The Immune System And Destroy The CoronaVirus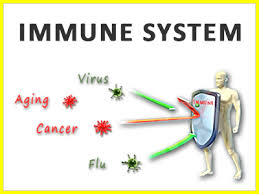 Individuals can only be protected so much with handwashing and social distancing. However, some viruses can hit and hide in the body, resurfacing to strike again when we feel down and out.
The only real protection, we can have against the coronavirus or any virus is to have a strong immune sytem. We can start off with nutritious foods that have high #VitaminC, #VitaminD and other important vitamins and minerals.
Improving our overall health and resistance to viruses must include special attention on what worsens and improves our immune systems.
Here's a link to some excellent research on what happened when this unknown virus first encountered healthy human beings.
The fear of coronavirus is worse than the disease. Fear and stress will lower our immune systems and something has to be done about that.
This leads us to the next pillar for a healthy body which is a healthy mind. This includes good sleep and specific meditations that address specific problems.
Stress is the number one mental problem for most people and there is a meditation that I use for it.
I also use a pro antibody meditation to empower my immune sytem.
Saunas have many health benefits. The Finns use them frequently. Read up on the subject and find out for yourself.
Lets not forget how exercise can produce a healthier body and mind. When the gym was open, I worked out six days a week. Although I'm 74 years old, I have no problem working out. "If it doesn't kill me, it makes me stronger."
Drink lots of water, it's good for everybody.
Other supplements I use are Tumeric for arthritis, Beet Juice for high blood pressure and Apple Cider Vinegar for weight loss.
This last step is to uplift my soul with hope, joy and peace. I usually do this with walks in the outdoors while listening to great music.
Here are some of my favourite tunes. "Put a Little Love in Your Heart", "Hallelujah" "Somewhere Over The Rainbow/What a Wonderful World" and this special song that emphasizes the importance of prayer in my own personal religion: "Jesus Take The Wheel"
Classical music for relaxation: Mozart, Beethoven
P.S. Recently, I discovered the therapeutic value of ForestBathing. This is a combination of freshair and communion with trees and nature that's very healthy and uplifting.
Update: This is the latest informative video on the immunesytem and #COVID19 . Probably, the most complete information on the immunesystem that you will ever see.
Posted by qualteam at 12:01 AM EDT
Updated: Tuesday, 7 July 2020 12:24 PM EDT