Earth Is A Special Planet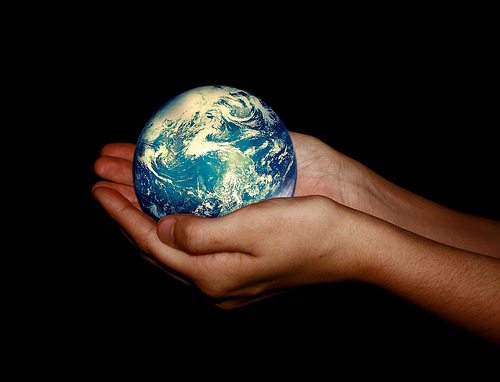 Below is a brief history of Earth mostly from my memories from previous lives. Other blogs of mine relate directly with this history. "A 21st Century View of Hell" and "Confronting and Handling Evil on Earth".
Millions of years ago, The Galactic Federation discovered civilizations within the galaxy were starting to deteriorate because advanced beings were beginning to show signs of criminality, low energy and impaired mental functions. It was decided that Planet Earth would be a good place where they could be rehabilitated.
The being who became L.Ron Hubbard wanted all these dysfunctional souls processed with his past life therapies. This was suppose to replace psychiatric blank slating and screen memories.
As it was then and is now, Hubbard was the target of vicious ridicule. Established mental institutions don't like any competition.
An experimental solution was agreed upon that looked a lot like holodeck technology from Star Trek. These programs would be Twilight Zone episodes with messages. The patients would be tested as to what those messages were.
Some participants would have dark parts of their subconscious stimulated while others found themselves in wild sex fantasies.
The end result was a resurgence of youthful energy.
To sad old weak beings, this was the afterlife they were seeking. This was Paradise 1.0.
The power of this first Paradise probably even attracted humans from the future like the Anshar. Even today, the town of Paradise California has many aliens.
Unfortunately, these simulated realities lead to various types of addictions like those experienced by Star Trek's Reginald Barkley.
The Galaxy Federation cracked down on holodeck abuses. The stories from the matrix were discontinued and patients memories were blank slated. This was similar to Adam and Eve being thrown out of Paradise.
There was great anger about the lost of memories and Paradise 1.0.
With many allies on Earth, the dark lords of Marduk started a long war with the Galaxy Federation which resulted in Marduk getting blown up.
All the rebels were sentenced to Hell under the Earth for an undetermined amount of time.
Earth became a prison planet and Lucifer and his demons were the guards: Welcome to the Darkside
It was into this hell hole that Jesus Christ confronted and overcame the masters of the black arts.
Earth is a special place. Both Paradise 1.0 and Hell 1.0 existed almost side by side.
Christ's empathy for suffering humanity wins the day.
Posted by qualteam at 12:01 AM EDT
Updated: Tuesday, 30 April 2019 11:11 AM EDT