Major Differences Between Canada's and America's Government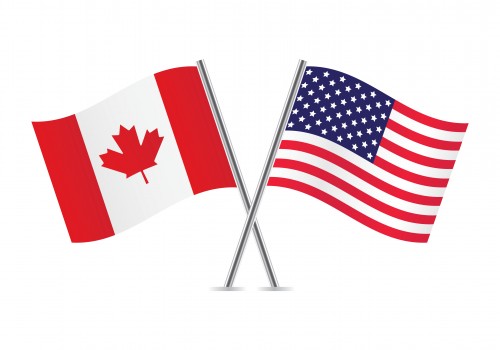 There is no way that a US-like shutdown of the Canadian Government would be supported by the Canadian Senate.
The Canadian Senate has only 105 representatives and they owe their jobs to the Prime Minister.
PM, Justin Trudeau recently appointed 49 Senators to fill out the numerical limit. The Senate can only slow down legislation from the House, but they can never stop it. It is "The House of Sober Second Thought".
Most Canadians see the Senate as a place to put cronies of the Government and want it abolished.
The Head of State is the Governor General who represents the Queen, but the Governor General is a figurehead appointed by the Prime Minister.
In order to bring down the Prime Minister, you have to bring down his whole Government in a Non-Confidence Vote.
The US wrote its Constitution a few years before 1776, but Canada worked on its Constitution for over 120 years before the politicians got it right, sealing the deal in 1982.
We're actually the first country to have "Multiculturalism" enshined in our Constitution.
In my opinion, the Canadian Government runs much smoother than the American Government.
Top Seven Things That I Like About Canada.
P.S. US Government services should be spared these shutdowns based on the political agenda of Republican, Democrat or President. Many call this brinkmanship, blackmail or hostage taking. Funding for the "The Government Continuation of Services" should be legislated so they're not stopped during a political dispute.
Posted by qualteam at 4:03 PM EST
Updated: Monday, 21 January 2019 11:53 AM EST