The Blue Wave 2018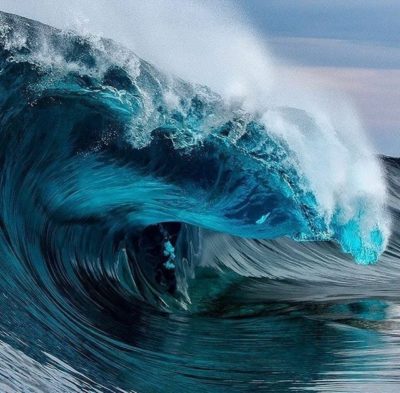 After six successful years and two very bad years, the Canadian Federal Conservatives were devastated in the election in 1993. Their big majority was reduced to TWO SEATS. I won't go into the reasons of why they screwed up so badly. The Canadian electorate got very anger at them and punished them severely. It was our version of "The Blue Wave" in Canada.
It looks like the vast majority of Americans want a stiff new broom to clean out Trump's version of "The Swamp". Many are sick and tired of his almost continuous lies. After two years he looks more like a fascist dictator than a democratic President. He rails against the media, Democrats, immigrants, and anyone who disagrees with him. He's got a very big hate list.
Then there's Trump's trade wars which will have a negative outcome. Why do the free trading Ronald Reagan Republicans support this protectionist crap? In 2002, Bush backed off of tariffs after many jobs were lost. The depression was extended because of American tariffs. Surely, some Republicans have learned from the mistakes of the past, but many are just ass-kissers of El Presidente.
A favourite topic of mine is government deficits. In a recent Ontario election, the ruling Liberal party lost all but eight seats in legislature because they created a huge deficit and then lied about it.
It is also well known that the Republican Congress have added to the 21 trillion dollar deficit with tax cuts. Their way of paying for the tax cuts and the deficit is cutting medicare and social security.
Trump and the Senate Republicans have also tried to stack "The Supreme Court" with Republican partisans.
Does any of the above make you very angry? I'd say that you are well on your way to becoming part of "The Democratic Blue Wave".
P.S. The cost of Trump's trade wars are starting to appear as lost jobs in America and a huge stock decline of over a 1000 points in two days.
P.S.P.S. Under article 232, Trump has the power to levy massive tariffs on any nation for "security reasons". The Congress should have a check on this power as well as any acts of war by the President.
What about children's issues? What would they say about their future?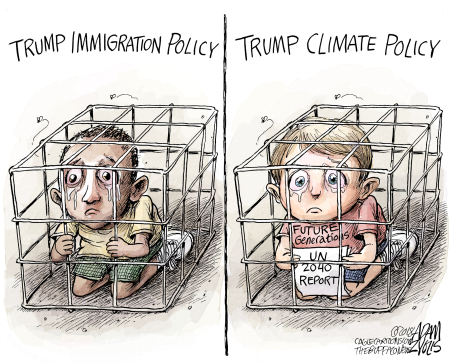 Posted by qualteam at 3:20 PM EDT
Updated: Friday, 12 October 2018 12:19 PM EDT