Canada/U.S. Trade Agreements/Conflicts and Trump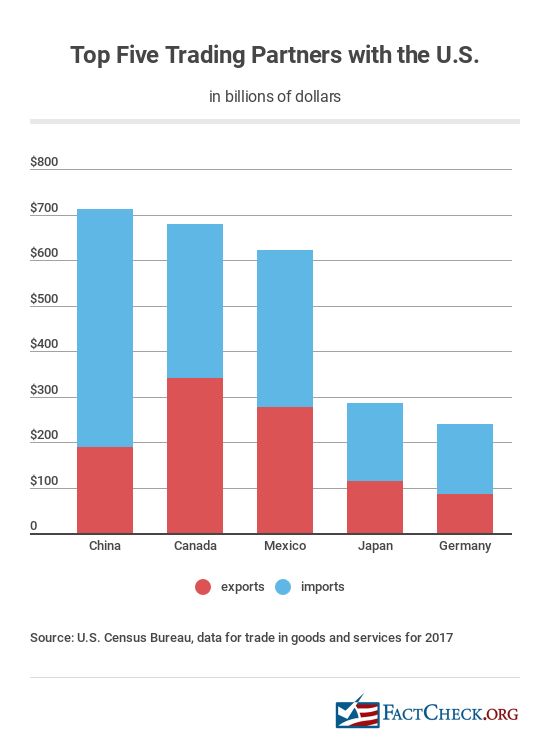 When the President of the U.S. revealed he didn't know that America's second biggest trading partner was/is Canada), you can be sure there's a big problem somewhere. If he's looking at the big picture in some kind of fog, he definitely doesn't see all the complex parts of a trade deal and that includes NAFTA.
It would be great if he studied the history between America and Canada which would include Canada/U.S. trade deals. Trump has to understand that the U.S has always had more economic leverage and clout than Canada in negotiations. Pierre Trudeau (Justin's father) called the U.S., the big elephant that we're sleeping with. You have to be cautious that the elephant doesn't turn over on you.
Canada learned to be cautious with the U.S. because in our early history with America, President Madison declared war on Britian and fought several land battles against the Canadians from 1812 to 1814. Obviously, he failed because Canada is still here. From 1840 to 1846, it looked like Canada/Britain and the U.S. were going to go to war over the Oregon/British Columbia territory, but President Polk negotiated a compromise in 1846 that established the 49th parallel as the boundary between Canada and the U.S.
Trade improved between the two countries and Prime Minister Wilfred Laurier considered a free trade deal in the early 1900s, but it didn't come about because Canadians were afraid the U.S. would take over Canada economically.
In the 1930s, the U.S. placed large tariffs on imported goods which prolonged the depression for both Canada and the U.S.
Again, faced with economic domination from a powerful America in the late 1940s, Prime Minister Mackenzie King turned down a free trade deal.
One of the most successful trade deals between Canada and the U.S. was the Auto Pact which ran from 1965 to 2001. This paved the wave for the breakthrough Free Trade Deal by Prime Minister Brian Mulroney and President Ronald Reagan. Reagan's vision of shared mutual prosperty resonated with many Canadians.
Reagan's vision of free trade and prosperity expanded into NAFTA in 1994. Many Republicans and some Democrats supported this deal. Without a doubt, NAFTA expanded trade between all three partners (The U.S., Mexico and Canada). Generally, there were good results for all countries.
There was an attempt to modernize NAFTA within the Trans Pacific Partnership, but Trump vetoed that.
Over the last few months, Trump has become impatient with Canada and the complexities of NAFTA. He has become obsessed with enforcing his will on Canadians and threatening to punishing them if they don't comply with what he wants.
Trump complains about tariffs on dairy despite the fact the U.S. has a trade surplus on dairy with Canada. The U.S. Government also have subsidies and barriers of their own: "American producers, who also benefit from subsidies and tariffs, exported about $227 million worth of dairy goods to Canada last year, resulting in a surplus of about $114 million". "After you take out oil products from Canada's exports to the U.S., the U.S. runs a massive trade surplus plus against Canada, to the tune of $49 billion in 2016."
Trump is well known for his distortions of reality with his many lies which are quickly approaching 5000 since he started his presidency in 2017.
Trump has often complained about "stupid leaders making stupid trade deals". I heard him say that during the G7 conference in 2018. This would included revered Republican leaders like Ronald Reagan, George Bush Snr and many others.
Trump calls himself an "A1 President", "a Stable Genius". If he says so, then it must be true. What do you think?
Posted by qualteam at 10:07 AM EDT
Updated: Tuesday, 4 September 2018 12:40 PM EDT