The Top Ten Black Projects In The Black Budget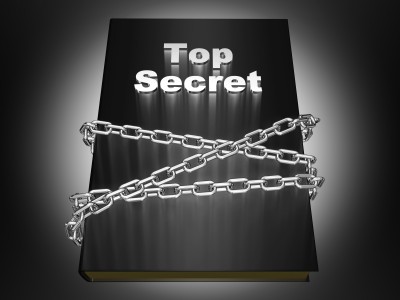 Welcome to "The Industrial/Military/Intelligence Complex" that some call the "The Apparatus". I don't know all the projects that are in the big black book above, but I know a few. I also have some idea of what the cost is. To call the "Black Budget" a sinkhole is an understatement. Maybe, a black hole where no cash escapes.
It is obvious that both the executive and legislative branches of the U.S. Government should have oversight over the Black Budget and the black budget projects. The President and a special "Black Budget Committee" should have "Cosmic Top Secret Clearance" to deal with the accountability and monetary issues of Special Access Programs.
Senator, John McCain has stated recently that waste in Government should be a major issue in the 2016 election. Hopefully, someone will hit him on the head with the lack of oversight and accountability on The Black Budget.
P.S. There is evidence that presidents had "Top Secret Clearance", but not "Cosmic Top Secret Clearance". There is a story that when President Carter asked about certain UFO material he was told by then CIA director George H. Bush. "If I showed you that Jimmy, I would have to kill you".
P.S. In doing research as to who "Boss Hog or Boss Hogs" of the Black Projects might be, I couldn't find anything. I could only find lots of people worrying about the expenditures and the effect on the economy. It's obvious to me this subject is more secretive that UFOs. The Black Budget is above "Top Secret". It's "Cosmic Top Secret".
Posted by qualteam at 10:04 PM EDT
Updated: Monday, 11 May 2015 8:27 AM EDT