The Problem With Zombie Movies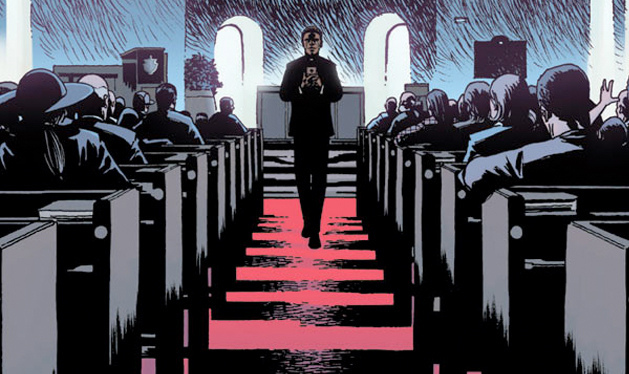 It may come as a suprise to you but the first two episodes of "The Walking Dead" draw more than 10 million viewers.
From what I've read on the internet, the reviews for this TV series have been very good.
Zombies seem to touch a sensitive part of our subconscious. There's something very evil and mysterious about this phenomena, but we can't get to the bottom of it. It's like a recurring nightmare that haunts many of us. We want it to go away, but it just keeps coming back like the zombies themselves.
I've watched both episodes and the emphasis was on shock and gore rather than story-line and zombie mysteries.
I have many questions about how the zombie apocalpse got started and why the government or military didn't crush it at the beginning. Was there a conspiracy of silence on this threat? Did the military fail in their counter attack against the zombies? Were the zombies created by supernatural means or by super science gone wrong? Who did it? Aliens? Mad scientists? The Devil?
Are the zombies real or are the human survivors' brains plugged into a virtual-reality zombie game? (Something like the Matrix)
In developing the story-line of "The Walking Dead", surely some of the living characters would be interested in what makes zombies tick and what evil lies behind them.
I'd like to see how this plays out.
Another person's view on the top ten zombie movies of all time.
Top Ten Things To Do After You're Dead.
Posted by qualteam at 12:01 AM EST
Updated: Tuesday, 9 November 2010 12:24 AM EST