The Modernization Of Canada Post And The Toronto Exchange Office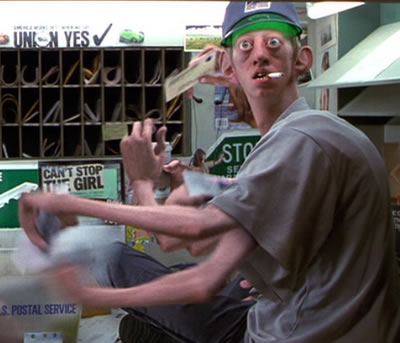 I certainly wish Canada Post all the best in modernizing Canada Post's post offices.
With some trepidation, I remember the last moderization moves of Canda Post
during the middle 1970s.
I was at Gateway just after it was built in 1976. I also have bad memories of equipment that didn't work very well like "Trailer Dumpers", "Bag Shakeouts" and "Automated MAPP Carts".
The Post Office "modernized" to the tune of an 800 million dollar deficit. This is scary stuff. None of us would want this to happen again.
As far as international mail is concerned, the U.S. Post Office has an international sorting centre that is the same size of Gateway. FedEx has just opened up a large building near the Pearson Airport.
In discussing upgrades to the Toronto Exchange Office, a Post Office manager stated a somewhat modest amount of less than 25 million dollars to do it properly.
Having the Customs people and TEO on the same floor is the ideal setup for this operation. It ran smoothly and quickly this way at Drew Road and the Lakeshore Road during the 1980s and 1990s.
Also, I like belts with auto dumpers rather than those that are loaded manually. An autodumper dumps more mail on a belt quicker than any human can. If you know how to operate an autodumper properly, you won't overload a belt.
I want to continue to see Canada Post grow and remain properous. Our pensions are dependant on this happening.
Posted by qualteam at 10:10 PM EDT
Updated: Sunday, 7 October 2007 10:18 PM EDT