Clarissa Paisley: Nancy Drew Of The Paranormal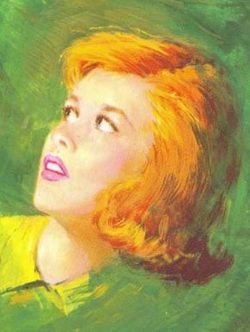 A difficult, out-of-this-world mystery like Hotel California needs a passionate, intelligent detective who doesn't carry around a lot of supernatural or internet baggage.
A friend of mine (Clarissa) from California is willing to take up the challenges of investigating these weird places in Arizona, but she won't look at any of the controversial websites because it might compromise her objective judgement. She said, "Anyone can create a website on anything. That doesn't mean it's true."
Clarissa and her grandparents will be visiting the Native-American Burial Grounds there as well. Finding out about one's heritage is as important as solving unsolvable mysteries.
Reviews On The Nancy Drew Movie
Clarissa's Inspirational Webpages
Posted by qualteam at 3:32 PM EDT
Updated: Saturday, 16 June 2007 4:01 PM EDT