Comment And Answer From My June/04/07 Blog Entry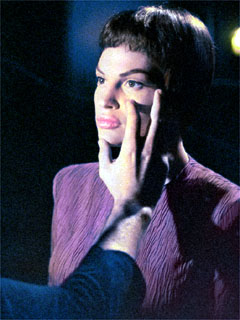 During the recent Canadian postal contract dispute, I received many critical comments on my support of "The Tentative Agreement" which became the new CUPW/CPC four year contract.
It was refreshing to receive a positive comment on a post called "Haven't We Met On Another Planet Before"? I have to publish my reply as a blog entry because I can't reply to any comment in "The Tripod Blog Comment Box".
Here's the original comment from Mark:
Hi - I'm also ordained in this mostly non-physical order, and talk with the Chief on a regular basis. He asks for it to be spelled more like the original pronunciation Melekzedek (Milik Tasddiq would be closest, but too hard to type all the time.) The mind-meld thing is interesting, isn't it! I've been doing that for around 2 years now, and it's really, like, "that's how we should have always have been thinking!" It's oddly familiar when it happens, and I can't wait till it's a 24/7 state for me. My communications with M, as well as others, happens mostly as psychograhic typing, and the lessons I receive this way are phenomenal. His healing energies, including frequencies, colors, and just plain thought-forming, are tremendous. I've been doing healing work local and long-distance with Melekzedek for around 5 years, and it blows my mind the strength of his energies, and the way th! at all those in this organization assist so generiously in our development and in helping us heal, at all levels/layers. Hope to link with you sometime!"
Cheers,Mark
Here's my reply:
Hi Mark,
"This is like writing to an apostle.

It's great that you've connected with this brotherhood. I like to refer to it as a spiritual brotherhood rather than a priesthood order.

You've definitely developed your abilities far more than me. Healing at a distance, very good.

I've been in Christianity since it started. I should be more spiritually advanced than I am now. I suffer from something called "Demonic Personality Disorder". Don't ask me to explain it. Most of the time it's controlled.

There are some things I can talk about relating to "heavenly realities" and there are other things that are confidential that I can't talk about.

Are you familiar with the eternal worlds of Christ like "Christmas World," "Graceworld" and the various "Earth Continuums" through the centuries? Basically, these are big comfort zones for believers (i.e. "The Children Of The Kingdom")

I get emotional when I start to talk about this stuff. It was a big loss reincarnating on Earth. I screwed up good. I got a second chance. It's confidential. I can't talk about that problem.

I'm not a big promoter of "heavenly comfort zones". I believe in spiritual empowerment leading to improved spiritual stewardship in various areas of the human condition.

There are big challenges on Earth: pollution, terrorism, poverty, government secrecy, etc. If anyone thinks of himself as a heavy hitter in the spiritual world, he should apply his powers and his energies to problems on Earth.

The crusade is on. There's no retreat and no surrender until it's over....over there on the dirt ball called Earth."
Posted by qualteam at 12:56 PM EDT
Updated: Wednesday, 6 June 2007 1:27 PM EDT