The American Idol Finale Goes To.....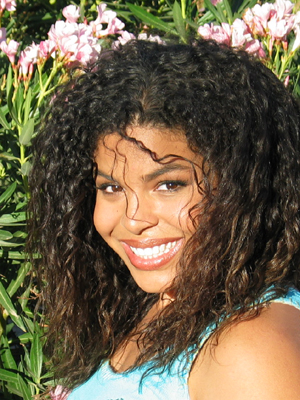 Both Blake Lewis and Jordin Sparks did their best to win American Idol tonight. Both singers appeal to two different audiences. I'd say that Blake appeals to the "hip-hop" and the "alternate rock crowd," while Jordin is a middle-of-the-road pop, soft rock entertainer that appeals to an older audience.
Personally, I feel that anyone who voted for Belinda Dolittle will vote for Jordin Sparks and not Blake Lewis.
Jordin, obviously, has more singing ability than Blake, but Blake has that novelty "beatbox approach" which goes over well with "hip urban people". Jordin has "a vulnerable little girl quality" that has brought tears to my eyes occasionally. All things considered, she should get more votes than Blake who tried extremely hard to win.
My prediction is that Jordin will win and both contestants will have successful careers.
Discussion Group At Idol Me.Com
Discussion Group TV Squad: American Idol
Posted by qualteam at 11:10 PM EDT
Updated: Tuesday, 22 May 2007 11:20 PM EDT