Movie Review 115: Bubba Ho-Tep
Mood:
a-ok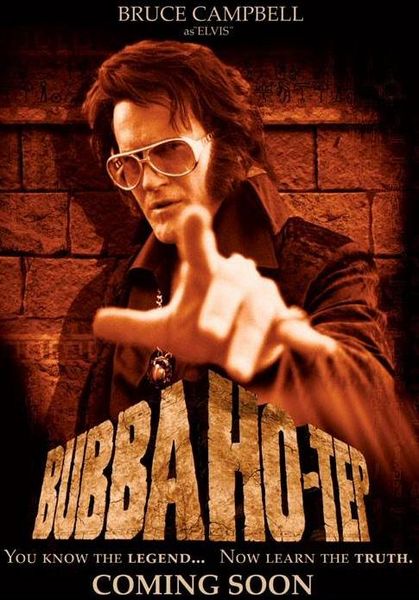 There's dumb stupid and there's dumb funny. This is the latter. Dig this story-line: An elderly Elvis is in a nursing home with other nuts like "The Lone Ranger", "A Black JFK", and "An Egyptian Mummy." Elvis and the Mummy are real, but the others are deluded. Things aren't easy for Elvis, who has to chase the mummy while using a walker. Please note, that the mummy can suck your soul out of any orifice of your body.
Bruce Campbell does the best Elvis impersonation that I've ever seen. He ends up being funny, sympathetic and heroic at the same time.
At a time, when Hollywood does remakes and sequels to just about anything, it's great finding something that is based on unique, imaginative material. Three and a half stars.
Posted by qualteam at 9:36 AM EDT
Updated: Sunday, 22 April 2007 9:49 AM EDT